A FULL TURNKEY SOLUTION WITH INFINITE POSSIBILITIES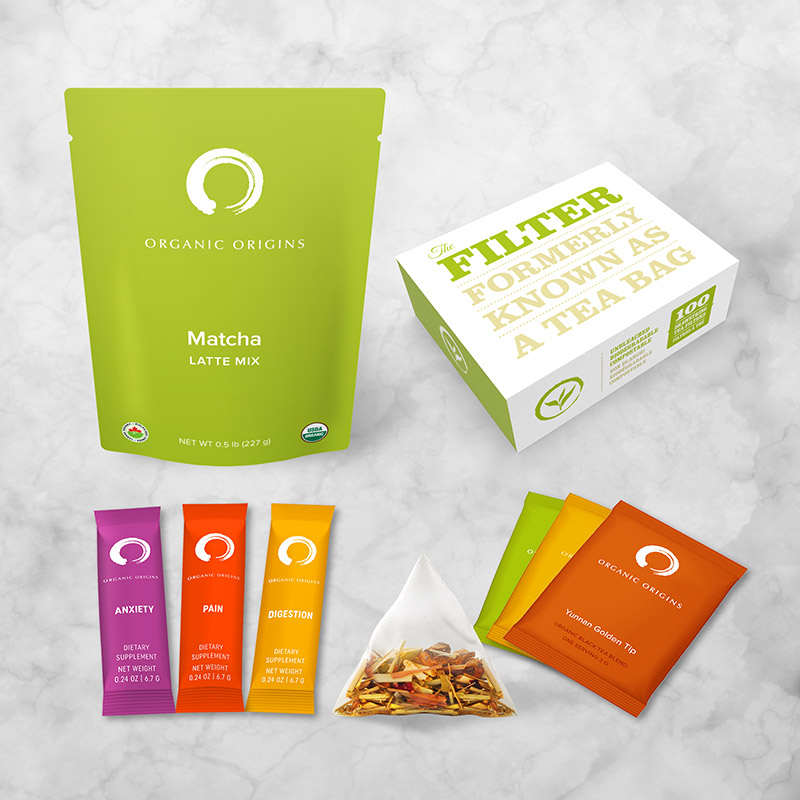 YOUR PRIVATE LABEL PARTNER
In today's highly competitive marketplace, it is critical to retain your clients and create new ones. With your trusted client base, developing a private brand can help you grow new clients faster, avoid head-to-head price wars, and be more self-reliant.
We take that trust seriously by developing your private tea brand that meets both our rigorous quality standards and your customer's needs.
All of our products are manufactured in a FDA-licensed, GMP-compliant, Certified Organic, and HACCP certified facility.
BIO-PYRAMID TEA BAG
Our bio-pyramid bag is a perfect alternative to traditional tea bags. Its pyramid shape allows for the tea leaves inside to float freely and open during the infusion, thus releasing significantly more tea essence into the water. That it turn makes for a richer, more flavorful and aromatic tea.
Our bio-pyramid tea bags are biodegradable, a sustainable alternative to pyramid bags made of synthetic materials.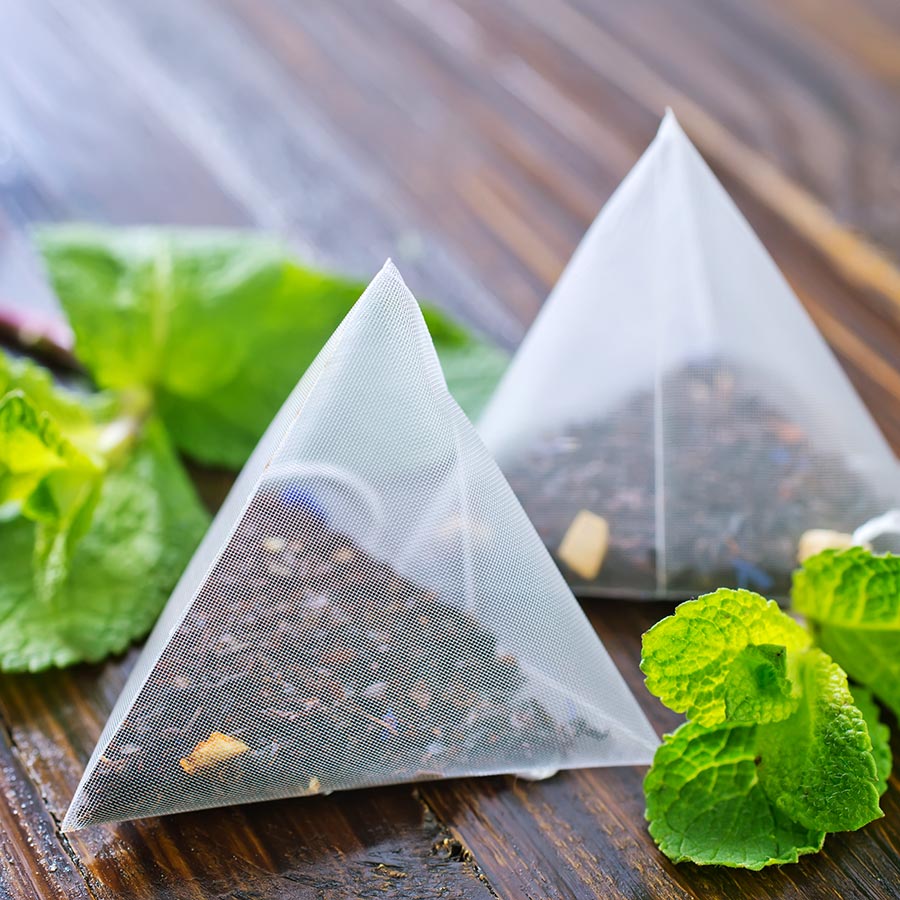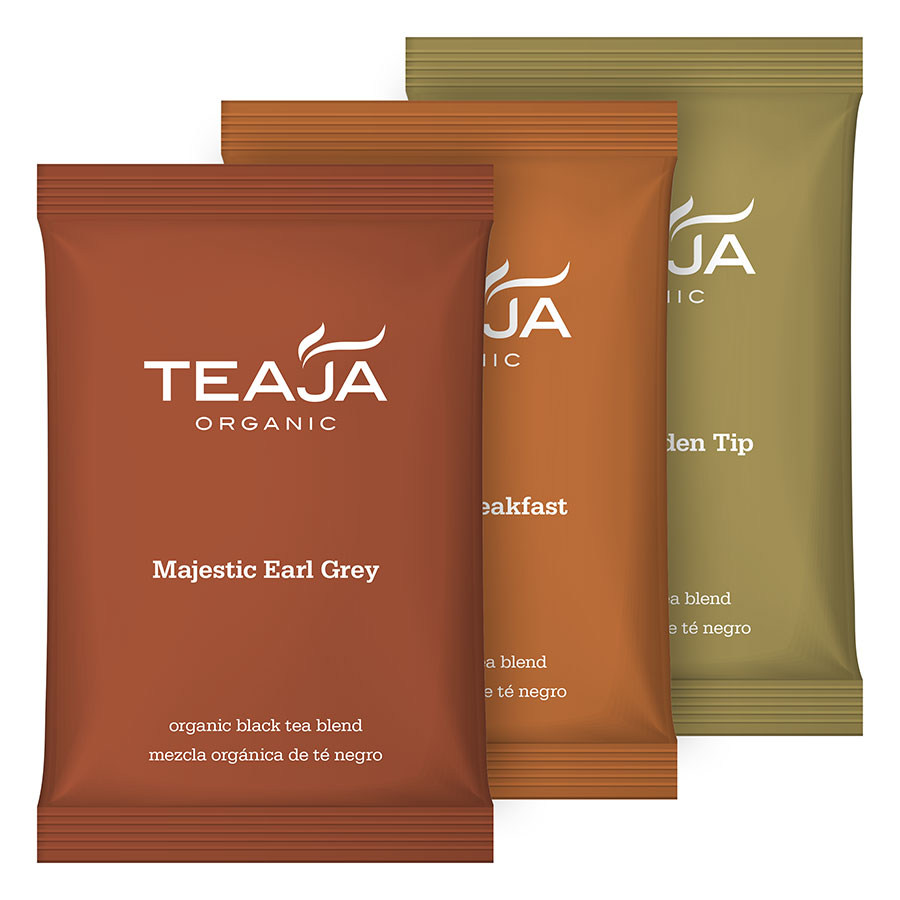 SINGLE SERVE PILLOW BAGS
The Single Serve Pillow Bag packaging option is the ultimate expression for luxury loose leaf teas. Every single tea leaf that goes into the pillow bag series was meticulously curated to showcase the importance of terroir, exclusivity and beauty.
Each pillow is machine-weighted with a precise amount of competition-grade luxury tea, resulting in a tea experience no less than perfect.
SINGLE SERVE POWDER SACHETS
With the increasing demand for novelty tea products and functional medicinal powders, Garden to Cup Organics offers a perfect way to enter this booming, lucrative market.
With our state-of-the-art powder blenders producing classic tea, medicinal and nutraceutical powders, combined with our powder sachet machines, the possibilities are endless.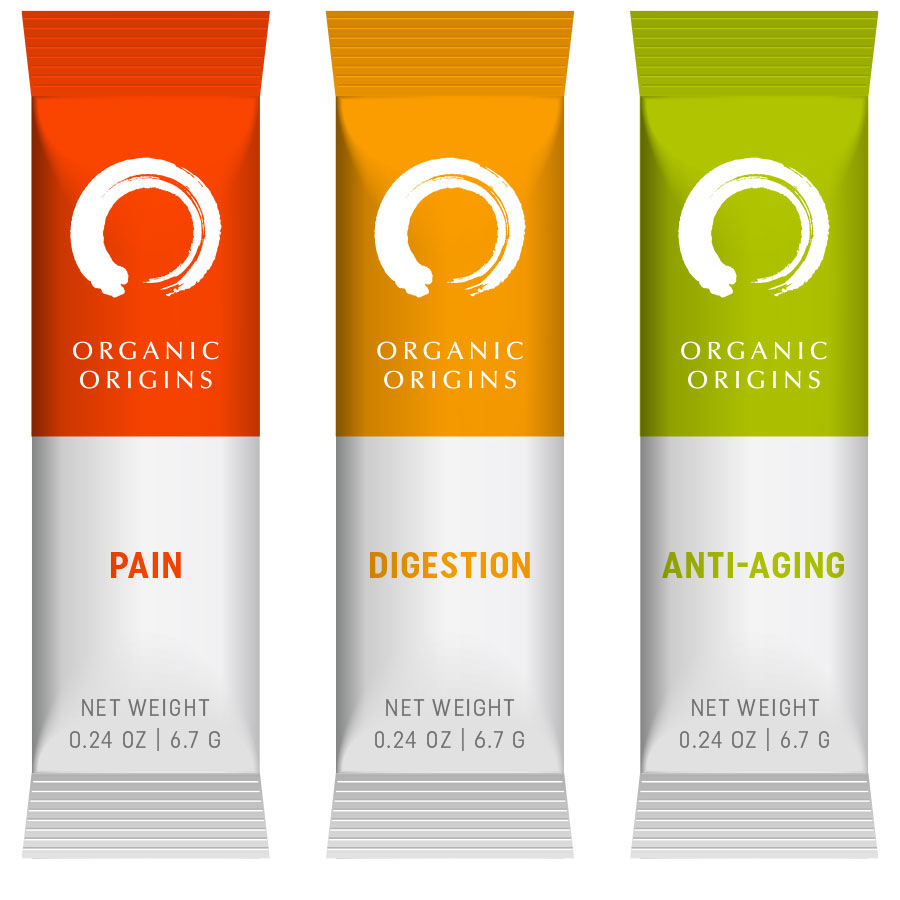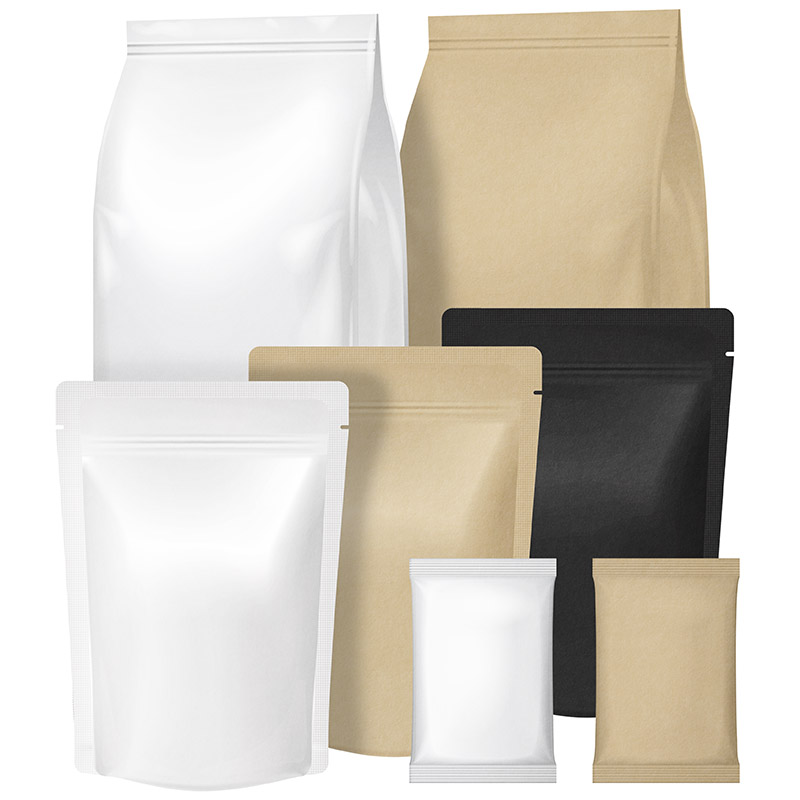 BIODEGRADABLE BAGS
Garden to Cup Organics is an exclusive supplier of the world's first biodegradable sealed bags for tea packaging. Unlike a typical plastic or foil, our bags have a look and feel of a truly sustainable product. With the choice of the base material in white, kraft or black, they provide a great canvas for a variety of packaging design ideas, while also allowing for a superior quality printing.
Our offer features a variety of shapes and sizes, including flat bottom bags and stand-up pouches, to accommodate a wide range of packaging needs and market requirements.
TIN CANISTERS
Garden to Cup Organics offers highly customizable packaging in tin canisters, a classic solution for consumer sales at grocery stores, coffee and specialty shops and online outlets. Designed for pyramid bags or loose leaf, our tin cans come in a square or cylindrical shape.
Garden to Cup Organics offers a range of options including direct printing on metal, custom embossing, automated label application, tamper-proof sealing, and lot code printing.